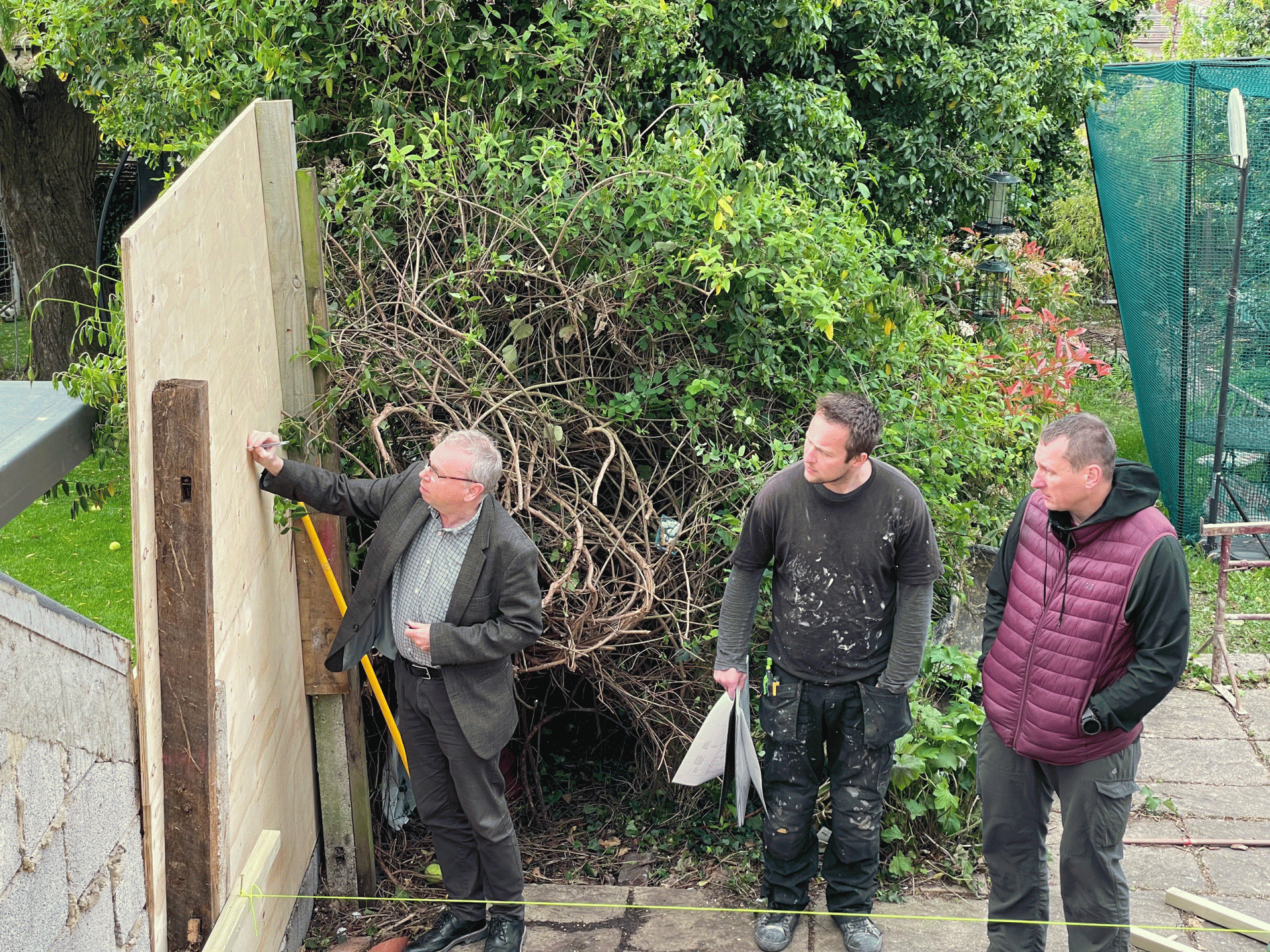 Brief & Feasibility
Embarking on a building project is likely to be one of the most significant investments you will make, but sometimes it's difficult to know where to start and to avoid abortive work. It's important to establish the feasibility of your proposals and to define a clear brief as early as possible to help de-risk the project from the outset.
Our feasibility review will examine your project and site in order to understand your requirements, site and budget constraints. We will then look at possible options to progress the project. Our findings and recommendations will then be summarised for you and we will also outline a plan to move forward.
Developing the Design & Planning
Once the brief is established, we work hard to find creative solutions to the unique requirements of your project. Looking at the constraints and opportunities of budget, site, functions and sustainability, in discussion with you we develop the concept designs.
Every project is different, and we give an individually tailored response to suit the specific needs of your brief. Communicating our ideas clearly and simply and explaining the process as we move through the project is essential.
Once we have agreed on a final design we will prepare the necessary drawings and information to help you secure planning approval and listed building consent if required.
Detailing the Design & Tender
During this stage we will be producing the technical information for your project so that we can obtain quotations from suitable contractors through a competitive tendering process. This information will also be suitable for submission for Building Regulations approval and construction once the contractor is chosen.
Construction
Once construction starts we can monitor the building works to ensure that they are being built in accordance with our design, spot problems early and be on hand the answer any queries. This is called Contract Administration and helps to maintain quality, monitor project costs and the programme.
Other services
To compliment the design of your project we can also offer bespoke detailed design of such elements as Furniture, staircases, kitchens and bathrooms.
Why Do I need an Architect?

An RIBA Chartered Architect will provide you with much more than just the drawings for your new home or alteration. You will be fully involved in creating a totally tailored solution for your living needs. An architect has the experience to see your project safely through to completion, overseeing the design, the planning and building regulations, the builders and your budget. You can hire an architect to manage any or all parts of the design and construction process. All architects are trained to:

Help you to define your objectives for the project, identify the risks involved and interpret your ideas imaginatively and expertly
Work with you to develop a design that will interpret your ideas imaginatively, maximise your investment, be economic to build and run, and, of course, bring you years of comfort and pleasure
Help to secure the approvals that will be needed before your project can go ahead, including the preparation of applications to the local authority for planning consent (which certifies that the project meets rules governing the use and form of buildings) and for Building Regulations certification (which covers the functional requirements of buildings to safeguard the health and safety of the people using them)
Be able to manage the construction phase by helping you to select suitable builders, obtaining competitive prices for construction, monitoring progress, standards and safety on-site, arranging the input of other design specialists, and overseeing the co-ordination of the construction through to its successful completion.

How do I set my Project Brief?

Your brief should be clear and unambiguous and it should enshrine a common understanding between you and your architect. Seek the architect's help in formulating the brief. The process may involve a number of discussions and help to establish the dialogue between you that the project needs. Above all the project brief should describe:

The functions of the finished project Who will use it, and for what? Have you visualised how these activities will be accommodated and provided for in the new space(s)?
Your motivations and expectations What do you hope to achieve by this project, in the short and long term, for yourself and others?
A design direction. Contrasting or in keeping with existing buildings? Contemporary or traditional? Are there certain materials, fixtures or finishes you favour? Is sustainability an issue for you?
Authority for decision making. Who will sign off decisions about design, about costs and about day-to-day matters on-site?
Timetables and budgets. When should key stages be completed, how much should they cost, and how will they be financed?

A good, thorough brief will form the basis of the professional agreement you sign with your architect. Please email or call us for a project brief checklist for your project.

What are the Different Phases a Project goes through?

We follow the RIBA Plan of Work which can be summarised in the following stages:

Project Definition – Identifying the core need and a business case for development
Research & Brief – Develop project objectives looking at constraints and opportunities of budget, site, functions and sustainability
Design Development – Concept designs prepared & developed including structure, services and cost input
Approvals & Consents – Submit developed design for planning, listed building consents and building regulations approval
Tender Process – Find quality contractors with relevant experience, invite to tender and review costs submitted
Construction Process – Building constructed with administration of the building contract to maintain quality, budgets and programme

How Much will your Services Cost?

Our fees are charged on a lump sum basis(subject to VAT) which is broken down into the separate RIBA work stages described above.

The fees are based on the size, scope and complexity of your project and will be confirmed to you following our initial consultation. It's important to accurately described the work that you want at the outset as fees will vary should the scope of the project vary at a later date.

Additional optional services, such as physical models and special presentation drawings, will also be outlined should they be required at a future date. Expenses and disbursements are charged at cost.

Which Areas do you cover?

At PCA we like to think of ourselves as local architects so we generally work within 30 minutes of our offices in Bishop's Stortford and Old Street in London. However, for larger projects distance is not an issue.

Can you design furniture and kitchens?

Yes, furniture and kitchen design can be done as an additional service with fees separate from the building project. Examples of our work can be seen under Projects.

Do I need planning permission?

Certain small developments may not need planning permission and can be dealt with under permitted development rights. These rights vary depending on whether you live in a detached house, terraced house or a flat and not only apply to extensions but also to other external items such as solar panels, fuel tanks, garages, signage and boundary treatments.

For extensions, the allowances under permitted development will relate to its size and height, and its relationship to the existing house and boundary. It is also dependant on the amount of previous development on the site and whether more than half the area of land around the 'original house' (when it was first built or as it was in 1948) would be covered by additions or other buildings.

Special conditions apply when your house is on designated land such as conservation areas, national parks, areas of Outstanding Natural Beauty and World Heritage Sites. You can also apply for a Lawful Development Certificate from your local council to confirm your extension meets permitted development criteria which will be useful when selling your house. The Planning Portal website (www.planningportal.co.uk) has a useful interactive guide on this but you should always consultant with your local authority or architect before proceeding to ensure you have understood your particular situation fully.

Do you work on Listed Buildings?

Yes, PCA has extensive experience working on Listed Buildings in Hertfordshire & Essex. Please email or call us for an information sheet on the particular considerations relating to listed buildings.