PCA, a RIBA Chartered Practice, was established in 2016 by Roman Pardon and Nicola Chambers. Based in London and Hertfordshire, we work imaginatively with our clients to deliver high quality, design led residential, community and commercial projects that add value and create delight.
We offer a full range of architectural services from site feasibility through planning, building regulations and listed building consents to administration of the building contract. We can also tailor our services to your needs, offering a bespoke set of services to suit your project.
PCA is committed to the delivery of timeless high-quality architecture. Working in partnership with our clients we aim to make buildings that are responsive to the project brief, site constraints and the wider local context. We also recognise the importance of a sustainable response to each brief that matches our client's aspirations.
Research shows that good design adds economic value in addition to promoting a sense of wellbeing and social value. PCA are therefore committed to intelligent design that not only maximises the value of a site or building but that is also pragmatic, functional and improves the quality of life for its users. When measured over the lifetime of a building good design need not cost more and we are always mindful of the budget constraints of any project.
Our extensive experience with both private and commercial clients as well as contractors has also taught us the importance of clear communication between all parties for the delivery of successful projects. The practice aims to exceed the expectations of all clients.
Roman Pardon
Roman has been a qualified architect since 2004, having studied at Kingston polytechnic and London Metropolitan University where he received his Professional Diploma with Distinction. He has previously worked for a number of practices, most notably Bennetts Associates where he worked alongside Nicola on the Jubilee Library in Brighton. Roman worked as a sole practitioner from 2009 until forming PCA.
Nicola Chambers
Nicola studied at the University of Newcastle-Upon-Tyne and IUAV in Venice before qualifying as an Architect in 1994. During this time she also spent a year working in the USA. Since university Nicola has worked for a number of prestigious architectural practices including Jestico+Whiles, Hawkins/Brown and most recently Bennetts Associates where she became an Associate in 2003.
Through over 20 years of experience Nicola has worked on and been responsible for the delivery of a wide range of high quality and award winning projects, most notably the Jubilee Library in Brighton which won the Prime Minister's Better Public Buildings Award in 2005 and was shortlisted for the Stirling Prize.
"Pardon Chambers have done an outstanding job transforming our tired offices into a beautiful environment for hybrid working. Acteon is lucky to be based in a large, attractive Georgian house in central Cambridge, but the interiors were dated and not practical for our new flexible working arrangements. Nicola from Pardon Chambers saw the potential of the building and matched that with the practical requirements of our brief to create lovely new spaces for working and relaxing.

We were impressed with Pardon Chambers from our first meeting. They took the trouble to really understand us and what we needed, produced ideas that combined creativity with practicality, and guided us through every aspect of the project. The way they worked with the contractors and their attention to detail helped ensure the project was delivered on time, and even slightly under budget!

The project has been a huge success for Acteon. Colleagues love working in the new spaces, and they are empowering our new working model. We're delighted that we chose to work with Pardon Chambers."

"We were recommended Pardon Chambers by a friend who had worked there as an intern; the brief we gave them was to divide a large terraced house in North London into two autonomous but connected units.
After discussions with the two generations and Roman, the latter produced a series of designs that we found very satisfying. Our brief of making the house more energy efficient and quieter was taken on board and well executed– we, who live downstairs, currently hear few sounds from upstairs. Many of Roman's design features were excellent including an attractive user-friendly bathroom and a light and airy separation between the two sections of the house.
Parson Chambers oversaw the process of finding builders and we ended up with very competent builders who completed the job on budget – no mean feat in these days of lock-down and rising material prices. We lived in the house during most of the work which did not make the job any easier for them, but we have ended up with a comfortable, spacious house that is now home for three generations. We consider the role played by the architects to have been crucial and we would like to also thank Julie Chadwick whose liaison work on the project was very helpful, timely and reassuring."

"Roman thought carefully about why we wished to redesign our home and what we hoped to achieve and then produced a design that exceeded our expectations, suggesting details that we hadn't thought but which have proved excellent."

"We highly recommend Pardon Chambers Architects for their outstanding vision and professionalism. It's been a pleasure to work with them on two building projects at our home in North London: a kitchen extension in 2013 (shortlisted for the architecture award Don't Move, Improve) and most recently an attic conversion in 2017. Roman took on board our ideas and developed them beautifully, finding elegant solutions both visual and practical. Thanks to the high level of detail in Roman's drawings (commented on by our builder) and his rigour on-site we have exactly what we hoped for and more."

"We commenced working with Pardon Chambers Architects at the start of 2019, when we appointed them to remodel our Victorian terrace house with the addition of rear extension/open living space and loft conversion. They listened to our needs and wants and interpreted that with an architect's eye for precision and a practical living approach, creatively opening up our ideas and thinking of new ways to improve our living space, to deliver us a modern workable contemporary home.

We also couldn't recommend PCA highly enough for their professionalism coordinating and securing the planning approvals with the local council, alleviating the stress out of the situation. We're now looking forward to working on the final stages of our build."

"Nicola Chambers has worked with us on four different planning / listed building applications over the past few years. It has not been a smooth process, and we have had to amend and resubmit on occasion, but her dogged determination and constant professionalism has paid off and we now have approval in place for the changes we wanted to make. She has also assisted with specifications for building works, again with great care and attention to detail. I would wholeheartedly recommend Pardon Chambers to anyone looking for a dedicated firm of architects."

"I employed Roman as architect and project manager on my project which consisted of a new side return with new kitchen / dining / living area together with new loft conversion and remodelled back garden.

As architect he listened carefully to the brief and included everything in the final design whilst patiently providing design suggestions and advice. As project manager he visited the site at least weekly to ensure that each aspect of the build was completed to his high standards (he wasn't afraid to get the builders to redo work that wasn't completed to his satisfaction). At the start of the project we agreed a completion date of the week before Christmas. He was there on site on the final day hanging light fittings and doing the finishing touches so that Christmas went ahead as planned. Whilst there were cheaper alternatives available, my personal opinion is that the effort and time that Roman put in to ensuring my project was of excellent design and build quality meant it was well worth spending a little more. Highly recommended."

"Nicola was the consummate, calm professional throughout the planning and build of our extension. Our much neglected Victorian cottage now has a modern, light, open kitchen/family room & extra bedroom that meld perfectly with the more traditional rooms' individual charm. It also brings the back of our house into a far better relationship with our garden and outdoor lifestyle. Nicola really listened and designed our home to suit our family needs, idiosyncrasies and even specific pieces of furniture. She even realised un-spoken needs. As a result our family enjoys living in our home even more than before."

"I couldn't recommend Roman more highly. The service he provided to us for the renovation of our house was top notch for both planning and the management of the build."

"My husband and I highly recommend Nicola Chambers as an architect, who we employed to design our family home. We are thrilled with our house, it completely fulfils the brief we specified, open plan contemporary living. Nicola worked extremely hard on getting the design right, she was always contactable and helped us through difficult planning restrictions. We couldn't be happier with our new home."

"Roman was fantastic in helping us with our refurb on a Victorian house in need of love and light. His architectural drawings were great and the planning was made easy. He gave us lots of excellent ideas, that we would never have thought of ourselves, and was a joy to work with."

"During the alterations and updating of our Grade II Listed farmhouse Nicola was conscientious and professional with a great eye for detail. With our Planning / Listed Building application. Nicola's negotiating skills ensured a smooth successful outcome."

"Rather than simply refurbish our house, Roman created a series of solutions that have transformed it. His brief was to improve the connection between the interior and the garden, and the end result has surpassed our expectations. The ensuing quality of light and the views outside provide a dynamic link when moving throughout the building. The plan we eventually finalised has improved flow, and given the house a relaxed yet considered vibe which feels calm and uplifting.

Roman's meticulous attention to detail - particularly in resolving junctions between materials and levels - combined with serious rigour on site, have resulted in a beautiful and intelligently resolved space. Niggles inevitably associated with a large project were met with nimble thinking alongside a collaborative and creative approach to problem solving. Newly added elements were carefully conceived to sit harmoniously alongside existing details, always sensitively respecting the original period without resorting to pastiche. Instead of a clumsily 'bolted on' addition, the finished extension is bespoke, subtle and elegantly integrated. As such, the planning applications that Roman submitted on our behalf were successfully passed: No mean feat in a conservation area."

"I couldn't recommend Roman Pardon more highly. He is able to combine client focus, attention to detail and organisational abilities without diluting the integrity of his design vision. Having worked with other architects, it is very rare to find an architect/firm who is so strong in all these areas and marries so well the practical with the design."

"We have been delighted with Roman Pardon as an architect and project manager.He was easy to work with. Good sense of humour and respectful of our ideas and expectations. He was creative and added some unexpected and stunning details to our garden hut that made all the difference.It has become a light and peaceful place to work that is never too hot or too cold .It is built as strong as a house and it will outlast us. We have used it for 8 years now and nothing has gone wrong. The unusual sliding doors allow the hut to open up totally and give one a feel of being outside...no boundary between inside and outside...Roman also checked on the builders and made sure the materials and workmanship were high quality. We always recommend him."

"I can't speak highly enough of the work of Roman Pardon. Without his diligence, excellence and customer focus, our project would never have succeeded. Every time I go into my kitchen, I know I owe Roman a huge debt."

"We are very pleased with the living space Nicola created. Nicola has managed to blend style with the every day needs of a family. Two years on and the design has proved to be as fresh as the day we moved in and we love it!"

"Roman designed a fantastic kitchen extension/utility for us and oversaw the project. His creative flair really shows in the final space. The innovative suggestions he made - exposed joists on the ceiling and raising the landing on the stairs to create a bigger entrance into the space - are the kind of details that have given the space a real wow factor. Roman has incredible attention to detail and was respectful of our budget - giving us great advice regarding how to spend our money well. We would not hesitate to recommend him. He's a lovely guy to boot."

"Originally, we had a house of two halves. One part nice 18th century farmhouse, one part unsympathetic and poorly constructed '60s and '70s additions. Now, thanks to Nicola, we have a gorgeous family home that blends old and new, and sits sympathetically in its location on the edge of the Isle of Ely.

Nicola designed beautiful spaces for a new two-storey extension at the rear of the house and integrated these seamlessly with the original period construction at the front. We love the links between old and new, the flow and light throughout the whole house, the opening up of new aspects, and the attention to detail in every part of the design.

Working with Nicola has been a pleasure. Throughout the design phase, she combined creativity with technical expertise, to find a solution that met our ambitious brief, but remained practical and affordable, and moved smoothly through planning approval. During construction, she formed a great collaboration with our builder, which kept the project moving whilst ensuring we got what we wanted (on time and on budget!).

When we started out, we couldn't have imagined a solution as creative and sympathetic as the one Nicola designed. Now we're living there, it works so well it's hard to imagine how it could be anything different! We feel very fortunate that Nicola was the architect of our project, and highly recommend her services."
RIBA HAA
Domestic Category
Commendation 2022
Best of Houzz Design 2021
Best of Houzz Service 2021
Best of Houzz Service 2020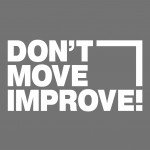 Don't Move, Improve!
Awards Shortlist 2019
RIBA HAA
Residential Category
Winner 2017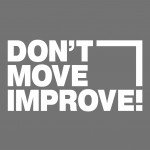 Don't Move, Improve!
Awards Shortlist 2013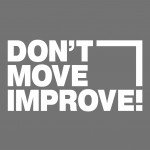 Don't Move, Improve!
Awards Shortlist 2011